How to develop powerful custom business apps with Microsoft PowerApps Development Solutions?
Businesses try to find new ways to align multiple organizational processes. A few years ago, it was as difficult as it sounds but technology has turned the table upside -down. With result-driven application maker like Microsoft PowerApps development, we can operate our business with ease.
They have intuitive software that is prone to integrate with the present system. Due to this reason, PowerApps Consulting Services are in huge demand for custom business apps solutions.
These custom business apps work smoothly with basic Word, Excel, and PowerPoint too. To enhance the potential of a tool, we can build PowerApps on Microsoft SharePoint.

Choosing Microsoft PowerApps Solutions can enable you to create a custom business app without any need of code.
Isn't this convenient? Its in-built templates cut the need of writing code from scratch.
Yes, you heard it right! And there is more to it, one can effortlessly publish the final thing on web and mobile.
A lot of firms are creating a Dynamics CRM app with PowerApps which is giving great results which is also called Canvas driven Apps.
Let us take a look at some of the important functions built in Microsoft PowerApps Development.
Contact Lists
SharePoint serves as an organizational tool of Microsoft. It enables a company to store client's contact data, contracts, sales, etc.

This also opens a lot of doors for a firm to start marketing campaigns, email marketing, sales update, and much more.
Sales Track
SharePoint CRM does an excellent job in tracking sales and helping managers with sorted information. The information is not just collected but transfigured into interactive graphs and charts. This proves that Microsoft PowerApps Development and Consulting Services speed up business growth.
Office 365 integration
Indeed, the market is full of CRM tools. But are they any better? To be honest no! The first thing to remember is other CRM tools do not integrate smoothly with Microsoft 365 tools.
You might encounter unpleasant things about data migration and upgrading the information. And the second thing is SharePoint CRM is easiest of all.
Data Security
Microsoft PowerApps is nothing but the result of Microsoft's investment into building a great solution that would offer top-notch industrial security. It involves a lot of features that work to offer better security.
Benefits of Microsoft PowerApps Development and Consulting Services
Microsoft PowerApps Need No Coding Skills
To stay ahead of the competition and perform better, businesses need to make development process fast. This is surely not possible with manual coding.
This is where Microsoft PowerApps Development and Consulting Services work wonders. It allows you to build an app without writing a single line of code. How? With the ready-made templates that it has.
Multi-Platform Development
Every developer has its way of working and prefers the environment of its choice. Microsoft is well aware of this, and hence we could access PowerApps on various platforms like Windows, Android, and iOS devices.
An Efficient Solution Maker
Microsoft PowerApps serves as an amplifier for an organization that delivers elite solutions to deal with problems. One can build and publish apps on the web or mobile devices swiftly meeting the audience needs.
Introduces Automation in PowerApps Workflows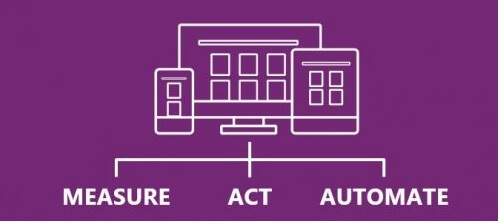 Microsoft PowerApps offers a chance to the developers to go ahead and link various platforms.
For instance, one can create workflow automation to boost workflows. This makes it easy to understand the targeted audience and analyze their patterns for sales growth.
To be a Microsoft PowerApps Development and Consulting Solution beneficiary, we suggest you choose SA Technologies that has a proven track record.
Our team of PowerApps consultants is an expert in crafting solutions that are best for your business and employees. To inquire and investigate further, call us!