Stay focused on your code, we handle all your database management
With our managed database services, we take care of the database infrastructure and administration, including set-up, backup, scalability and security. You are still in control of managing users, permissions, allowed IPs (ACLs), and advanced settings to customize and secure your Database while we handle the entire burden. By removing this burden, our 'database as a service' makes it easier for your engineering and development teams to focus on core tasks, such as delivering software-based capabilities for business applications. Choose from a large portfolio of popular technologies & platforms tailored uniquely to support your business requirements.
WE ARE OFFERINGS
Partner with our team of database consultants with expertise in almost every domain.
Database Server Initial Installation
Database Server Strategy
Database Server Security
Database Change-over
Database Administration
Platform Services at a Glance
Databases Managed by Our Team of Experts

Your Options for Managed DBA Services
Industries we serve
Explore your industry with SA Technologies & learn how organizations are digitally transforming with industry solutions.
Expertise Across Today's Leading Database Platforms
Why Partner with SA Technologies?
Total Coverage
Deep Expertise
Reduced Costs
Trusted Advisors
Multi-Platform Support
Business Agility
450+
Happy Customers
Our team focuses on customer/client satisfaction throughout the task. Regardless of the phase in which the business is, be it a fresh startup or an existing large company, we work with the same dedication to giving a tailored experience to the customer in the collaborated journey.
Combining this user experience with our meticulous engineering, we make every customer a 'Happy Customer'.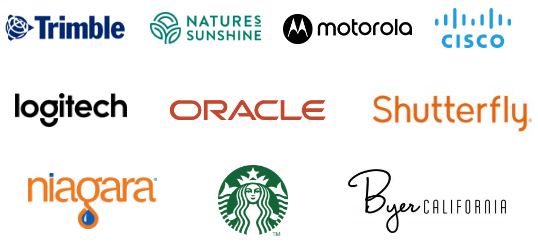 Working with your team was simply great. The task of creating a customized database system for our company was perfectly owned by your team and delivered to our satisfaction. Another good thing was the absence of annoying stretched email threads. Five stars to SA Tech.
Atos
— A global leader in digital transformation
Request a no-obligation Managed Database Consultation